Angler Catches Bull Shark In Missouri River
|
Is This for Real…?
The story of an angler fishing in the Missouri River with what appears to be a very unique catch.
And as the story goes, a 26 inch bull shark was pulled from the river by an anonymous angler.
Fact or Fiction…?
Read the entire article to learn more…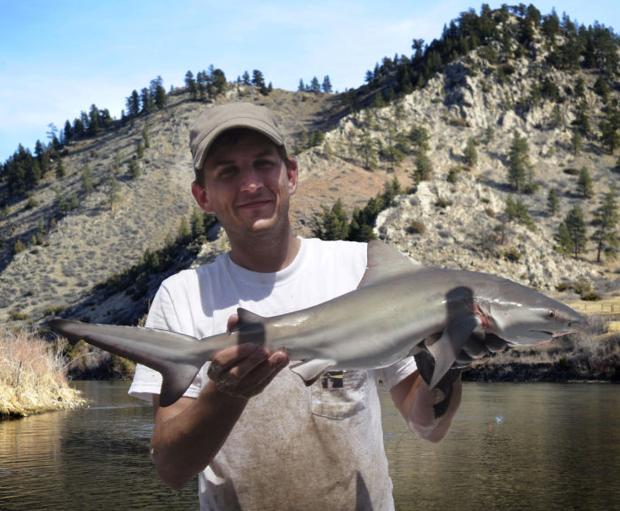 Word of an unlikely catch in the Missouri River is sending shockwaves through the angling community.
The fisherman, who asked to remain anonymous, was casting a streamer when after a couple of quick strips of the line, something ferociously attacked from the depths and raced upstream.
"I was just hanging on," he said as they gave chase in a drift boat. "I thought I hooked into a world record brown."
But the fish fought like no trout the angler had ever felt on the end of his rod. Finally after…
For the entire article, click here…
Special thanks to Rod N. Hook, Independent Record